Animal Ice Rescue Operations (AIRO)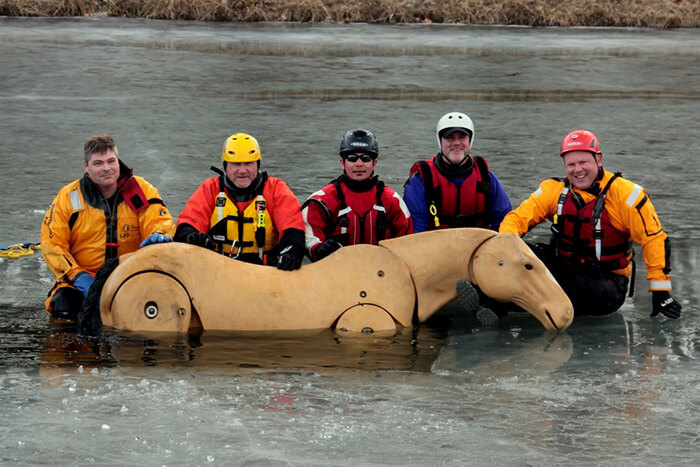 Animal Ice Rescue Training
Animal Ice Rescue Operations (AIRO) is a 1.5 day or 2.5 day (Ropes day included) operations level course designed to provide first responder animal ice rescue training with a focus on both small and large animal rescue applications. This training is provided through both hands-on and classroom instruction.
Hazards involved in animal ice rescue and water rescue
Self-rescue and team-rescue skills
Ropes, knots, mechanical advantage and anchor systems (Optional separate day)
Small and large animal rescue techniques for a variety of situations including deep water, shallow water and mud-related rescues
Full scale practical scenarios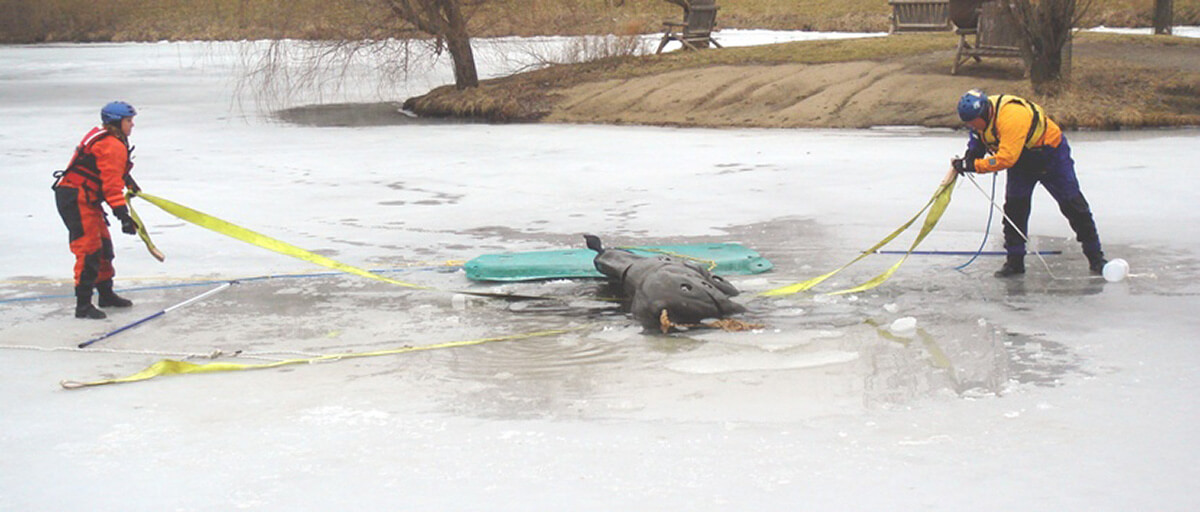 All participants must have a drysuit (rentals available) or ice rescue suit
Class V PFD with quick release strap
Proper PPE for weather and cold water
Requirements to Host This Training Course
Classroom environment for first morning powerpoint presentation and discussion
Indoor facilities for rope class that includes open space and anchors to tie rope systems
Outdoor lake or pond with at least 3-4 inches of good ice
Outdoor area must have access to warming area and restroom facilities
Minimum registration requirement for this training is a class size of at least 20 participants and a maximum of 30 participants.
Are You Interested in Hosting This Course?