FEMA Sillwater/Flood SAR Team
FEMA Swiftwater/Flood SAR Team
Animal Rescue Competencies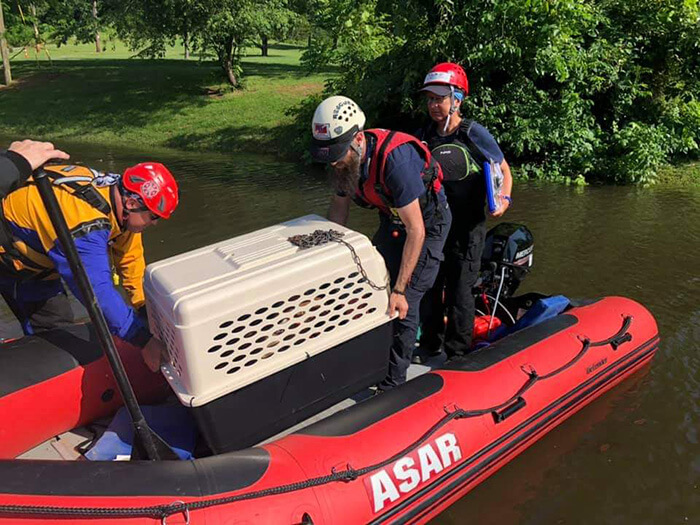 USAR and Task-Force Animal Rescue Competency Training
This class blends NFPA 1670 operational skills for swiftwater rescue, surface water rescue, and technical small animal rescue for application in a flood response. The class will also meet the criteria for FEMA Stillwater/Flood SAR and Swiftwater SAR team animal competencies. The class will start with a 2-hour classroom session to cover all the topics required and then break for an early lunch and meet at the field location. The rest of the afternoon will be field practicals and rescue scenarios. The focus on the class will be small animal applications but we will discuss in length large animal scenarios as it seems to be more and more common.
Capture equipment
Animal behavior
Triage and packaging
Restraint techniques
Animal rescue boat operations
Animal rescue land-based
Human and animal rescue scenarios both land-based and boat rescue
Large animal rescue problem solving
Other basic refresher skills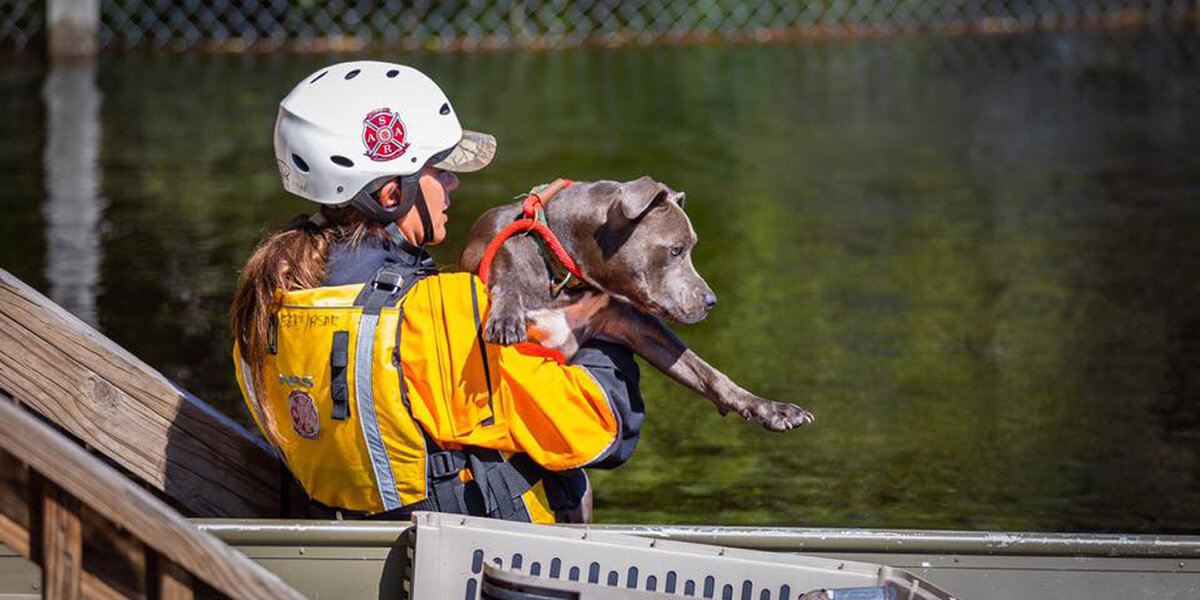 Participants must be current first responders for a fire, USAR, or Task Force team
Students must bring or rent: Dry suit, Class V rescue PFD with quick release strap, water rescue helmet, water draining footwear, rope gloves (optional), whistle (optional), appropriate dress for weather, personal PPE, etc
Requirements to Host This Training Course
Host agencies will need to provide water locations and boats for field practicals. Water locations can be slackwater, however moving water is preferred
Are You Interested in Hosting This Course?