FEMA Swiftwater / Flood SAR Tech – Animal Rescue Specialist – Hamilton, Ohio
August 8, 2020

-

August 9, 2020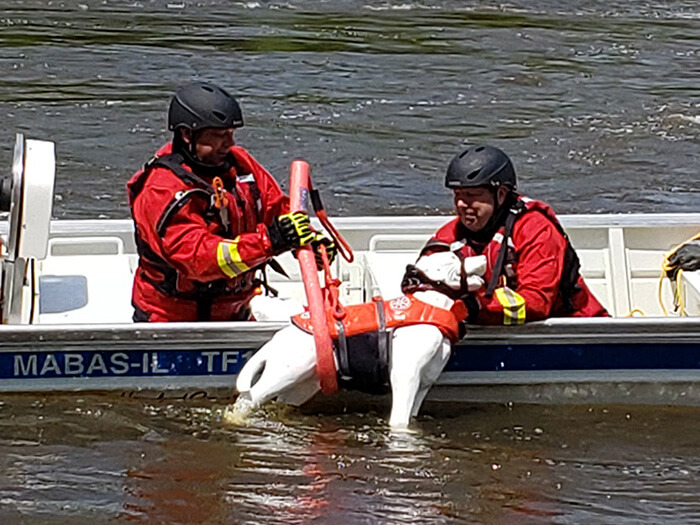 FEMA Swiftwater / Flood SAR Tech / Animal Rescue Specialist in Hamilton, OH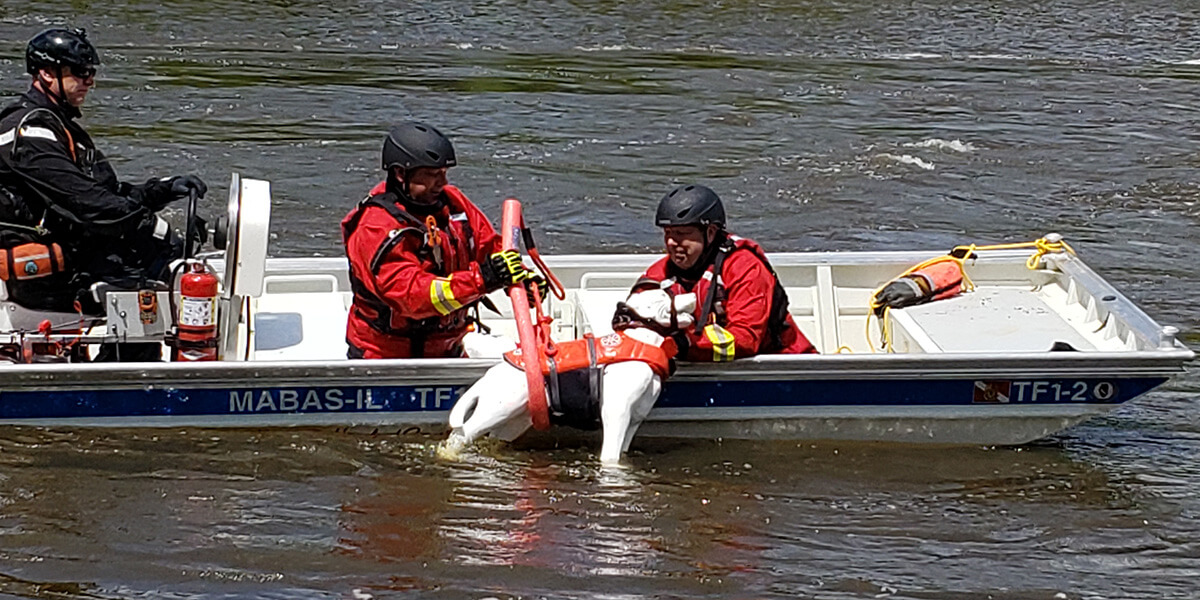 Course
FEMA Swiftwater/Flood SAR Technician – Animal Rescue Specialist Training
Date / Times
Two Dates Available! August 8th, 2020 8:00a - 5:00p OR August 9th, 2020 8:00a - 5:00p
Location
Hanover Township Fire Department 1775 Mormon Road Hamilton, OH 45013
1775 Mormon Road Hamilton, OH 45013
Description
The class will start with a 3-hour classroom session to cover all the topics required and then break for an early lunch and meet at the field location. The rest of the afternoon will be field practicals and rescue scenarios. Topics this training will cover include capture equipment; animal behavior; triage and packaging; restraint techniques; animal rescue boat operations; animal rescue land-based human and animal rescue scenarios both land-based and boat rescue; large animal rescue problem solving; and any other basic refresher skills. The focus on the class will be small animal applications but we will discuss in length large animal scenarios as it seems to be more and more common.
PREREQUISITES
Participants must be currently employed by a first response agency and must show proof of current SRT-1 or SRT-A certification from their agency Training Officer. Participants must bring or rent (rental drysuits available from ASAR Training and Response): Dry suit, Class V rescue PFD with quick release strap, water rescue helmet, water draining footwear, rope gloves (optional), whistle (optional), appropriate dress for weather, personal PPE, etc. Participating agencies will need to provide classroom environment and boats.
For more information please download our course Registration Flyer, or visit our dedicated Swiftwater Training and Floodwater Training pages.
Event Registration
Participants need to email info@asartraining.com with names and proof of prerequisite training before registering the class. Once the prerequisites have been acknowledged a registration link will be issued to the agency.