Chemical Capture Training
Safe and Effective Chemical Immobilization
This hands on 8-hour class provides complete up-to-date instruction in safe and effective chemical immobilization of domestic animals and some wildlife. Participants will learn how to properly assess a situation for appropriate use of chemical immobilization, calculate the proper drug dosage, safely load a dart and operate a projector, provide appropriate after-care for the animal, and proper documentation of the event. Skills qualification with the participants chosen projector(s) will also be offered at this course.
Price: $150 per person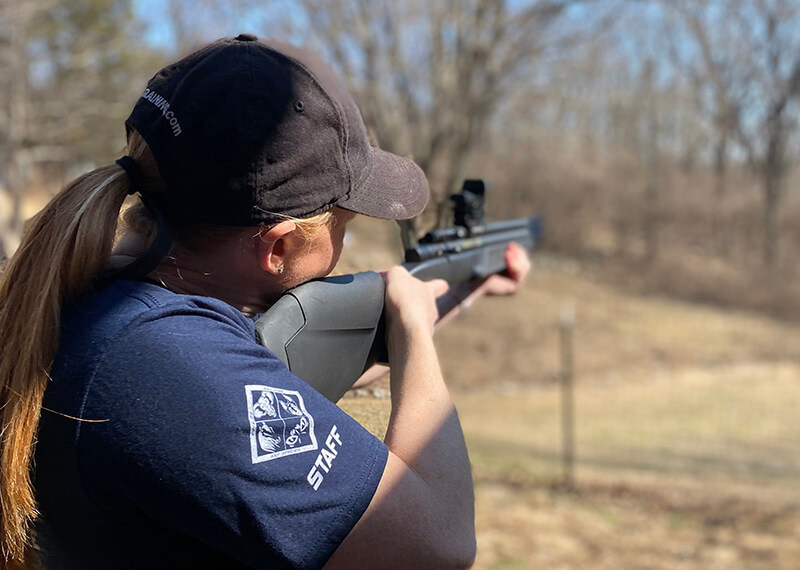 Officer Safety
Legal responsibilities
Evaluating the need for chemical capture including alternative methods of capture
Proper record keeping
Immobilization drug effects, proper dosage calculation and after care (This will be provided by a veterinarian)
Developing a Standard Operating Procedure for Chemical Capture
Pre, during and post chemical capture care of the animal
Proper use of Projectors (blow-dart, pistol and rifle, CO2, air and cartridge powered)
Proper handling of darts before during and after event
Proper clothing for weather (if outdoors)
Your Agency provided projector (there will be projectors provided if you are unable to bring yours)
Requirements to Host This Training Course
Facilities need to provide a classroom location for a power point presentation and discussion
Area for range use of projectors
Minimum registration requirement for this training is a class size of at least 15 participants
Are You Interested in Hosting This Course?