ASAR Ropes and Rigging Training
Ropes and Rigging Training for Wildnerness &amp Urban Situations
The ASAR Ropes and Rigging course is designed to apply in both wilderness and urban situations. Whether you are rappelling into a basement, enclosure or rigging for a victim raise out of a drainage area; this class focuses on the skills needed to rig safely for rescue. Day 1 starts with basic knots and continues with progressive and redundant rigging applications; and ends on day 4 with working high angle companion animal rescue scenarios. Participants in this training should have basic ropes and rigging knowledge to work in this fast-paced learning environment.
This class can be combined with the LARO course to add a large animal application for a 5-day training.
Introduction to rope rescue equipment
Basic knots and hitches
Mechanical advantage systems and anchors
Low angle applications
High angle applications
Raise/Lower systems
Rappelling
Companion animal packaging/restraint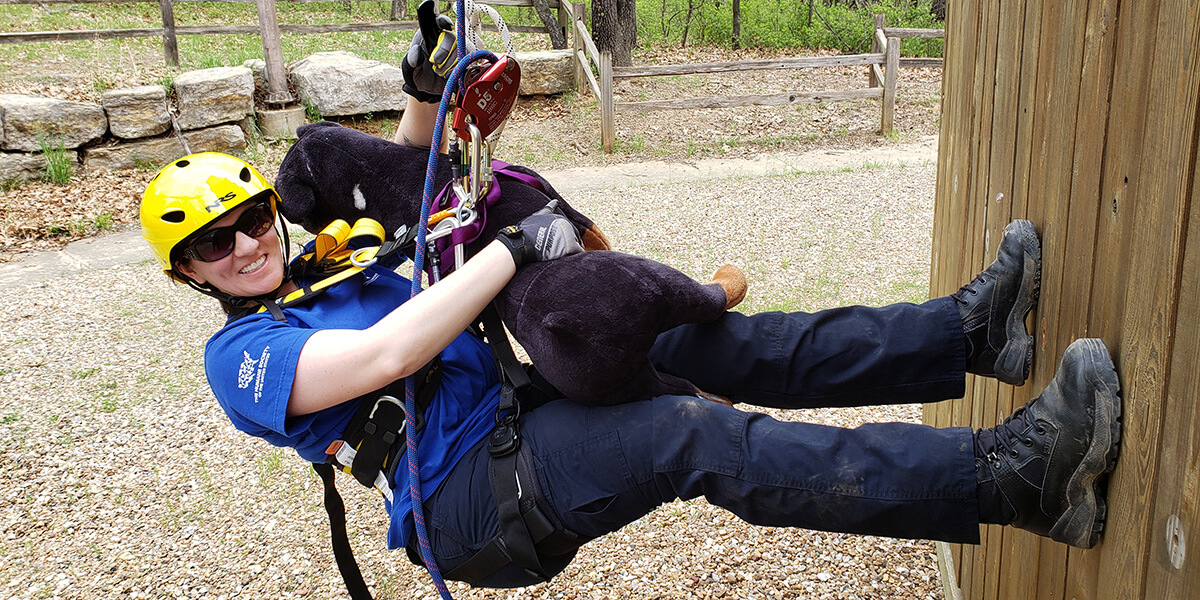 Proper clothing for the weather
Requirements to Host This Training Course
Classroom with A/V equipment and speakers if possible, otherwise please notify the instructor prior to class
Area for rope class that includes open space and anchors to tie rope systems for both low angle and high angle
Indoor or outdoor area for practical scenarios
Minimum registration requirement for this training is a class size of at least 20 participants and a maximum of 40 participants
Are You Interested in Hosting This Course?